"Tell Your Friends That I Am Kind"
Horizon Wings has created a fund in the memory of a very special child, Catherine Violet Hubbard. Catherine was one of the children that lost her life at Sandy Hook. Catherine had a true love for all animals and in her memory we would like to share this love by using donations to this fund to bring live bird programs to children who may otherwise never experience this.
Please learn more about Catherine by visiting CVHFoundation.org.
Donations can be made by check or through PayPal on our website, please add a note designating the donation to go to Catherine's fund.
EARTH DAY 2015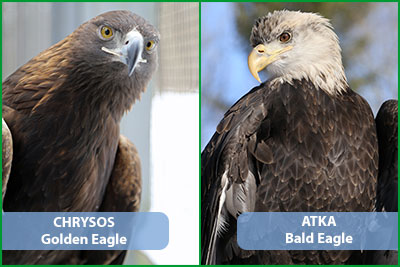 Our annual Earth Day event is on April 25, from 10:00AM to 3:00pm at our facility at 9 Sand Hill Road in Ashford, CT.
Earth Day Fair 2015 will feature tours of our aviaries, live birds of prey programs at 11:00am and 1:30pm featuring our two eagles, the Bald and Golden, and a special story-telling starring Oscar, our Great Horned Owl, at 12:30pm. Other activities include owl pellet labs, nature-related crafts and face painting, live sheep and llamas. Free refreshments will be available.
Admission is $7 for adults and $4 for children and seniors. All proceeds raised will go for the care of the birds. For more details, call (860) 429-2181, or visit us on Facebook!


2015 PHOTOGRAPHERS' EVENT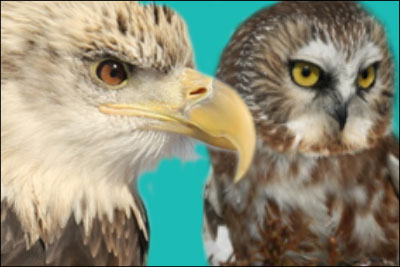 Come Join Horizon Wings for our first Photographers' Event!
This is a must attend event for serious photographers. Join us and some of our beautiful raptors in the natural setting of the Oriental Gardens in Wickham Park. This event will be limited to 25 people so there will be plenty of opportunity to photograph all of the birds.
Some of the birds that will be with us are Bald eagle, Golden eagle, Peregrine falcon, Red-tailed hawk, Red-shouldered hawk, Northern Saw-whet owl, Eastern Screech owl, Black vulture and more.
When: Sunday, May 3rd, 10:00am to 2:00pm
Where: Wickham Park, Oriental Gardens, 1329 Middle Turnpike W., Manchester, Connecticut
Admission: $125. By reservation only (non-refundable)
Payments are accepted thru Paypal via our website and must be paid by 4/19/15. All funds collected will be used to care for the birds.
For more information, contact us at (860) 429-2181 or visit us on Facebook.