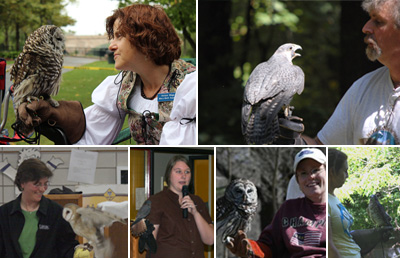 Horizon Wings has several raptors which we are unable to release back into the wild due to their injuries. Fortunately we are able to keep these birds at our center and, with a special permit, use them for educational programs.

JOIN US FOR CHRYSOS' GRAND DEBUT!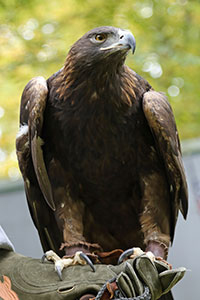 Come meet Chrysos, our Golden Eagle!
_________________________
When: 2:00pm Sunday, November 9, 2014
Where: Pomfret Audubon, 218 Day Road, Pomfret Center, CT
Admission: Suggested donation of $5 to $7 for adults, $2 to $4 for children.
_________________________
This event is to help raise funds to feed the birds as our free food supply has greatly diminished over the last few months (see story link at right for more info). This food shortage will, unfortunately, directly impact to the number of birds we will be able to accept for rehabilitation.
Joining Chrysos will be our bald eagle, Atka; the turkey vulture, Dante; and our black vulture, Stevie Ray.
All funds collected will be used to care for the birds. There will be raptor-related items available for purchase.
2015 CALENDAR FOR SALE NOW!
We're offering our 2015 calendar for sale early this year. Each page features a gorgeous, full-color photo of one of the birds in our educational or rehabilitation programs.
A great gift idea! PURCHASE NOW while supplies last!